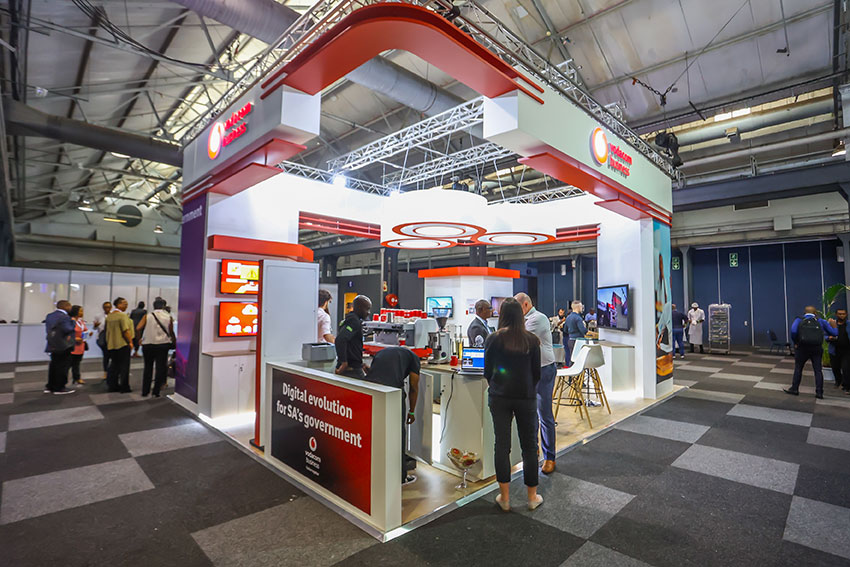 In the dynamic world of corporate events, every year brings new challenges and opportunities to create memorable experiences for attendees. In 2022, Flooid was presented with an exciting challenge from one of our clients – to create an experiential exhibition stand at GovTech 2022.
In 2022, the theme of GovTech was "Digitisation and Digitalisation – Evolving Government Services." This theme was particularly relevant given the increasing demand for government services to be more efficient, accessible, and user-friendly, in line with the ever-evolving digital landscape.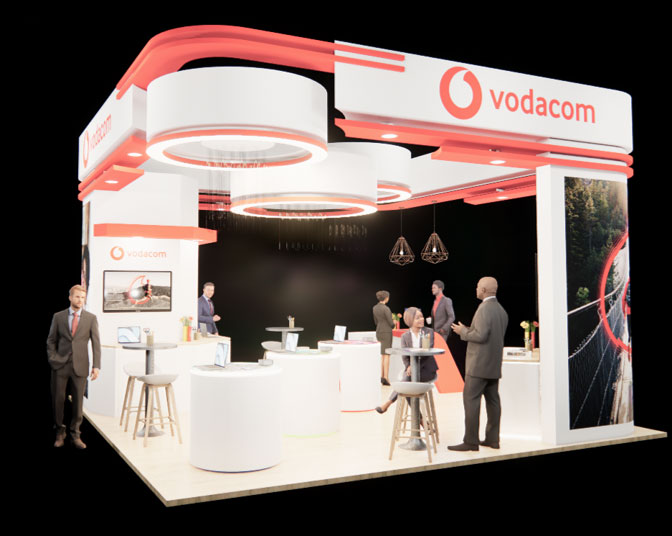 Creative conceptualisation
Flooid's creative minds strategically conceptualised and designed an exhibition stand for the event to perfectly align with this theme, as well as showcase our client's cutting-edge technology and innovative solutions, aimed at helping government to digitize and digitalize their services. By doing so, our client was able to demonstrate their thought leadership in the field and position themselves as a valuable partner in driving government innovation.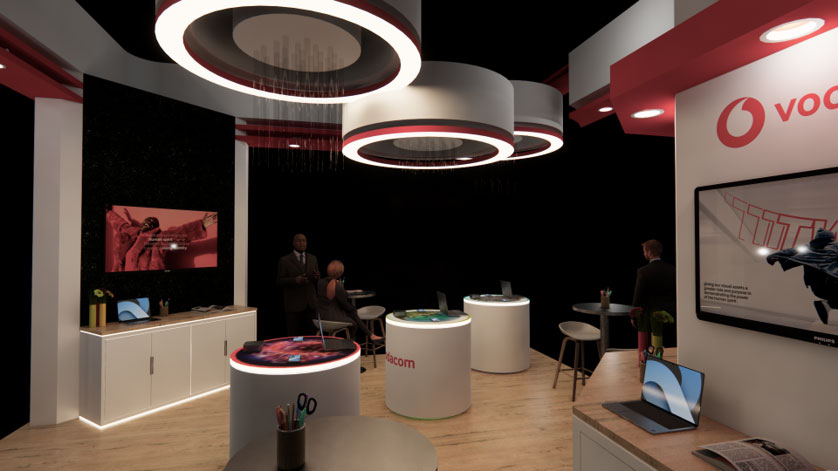 Exhibition Stand

Our client wanted to showcase their partnership with the government and meet their business objectives through an innovative, immersive experience. With this in mind, we created a stand that would not only stand out, but also provide an opportunity for attendees to engage with our client's brand.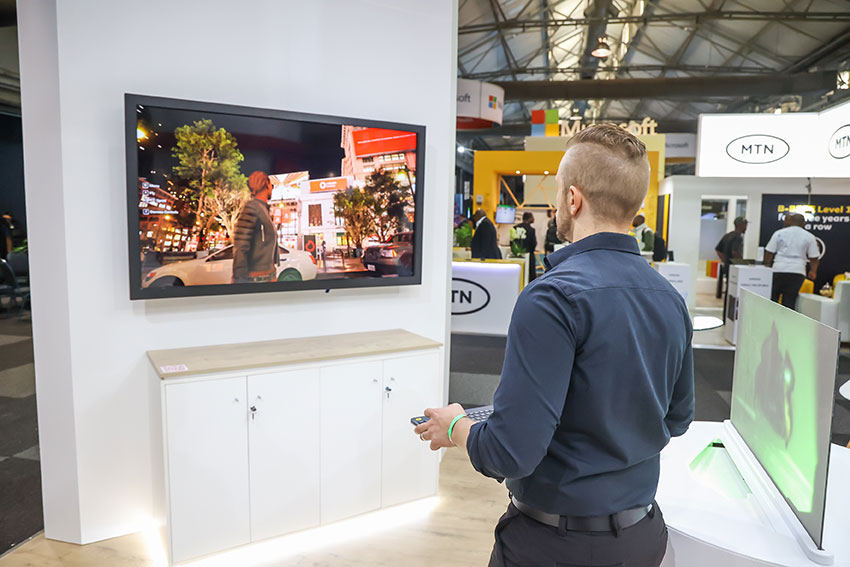 Stand Enhancements

In addition to showcasing our client's cutting-edge technology and innovative solutions, we added stand enhancements such as the metaverse, the virtual world that is quickly becoming the new frontier of innovation. We created a visually stunning and interactive display that allowed attendees to experience the metaverse in a way that was both fun and informative. This allowed our client to demonstrate their forward-thinking approach to technology and highlight their expertise in the field.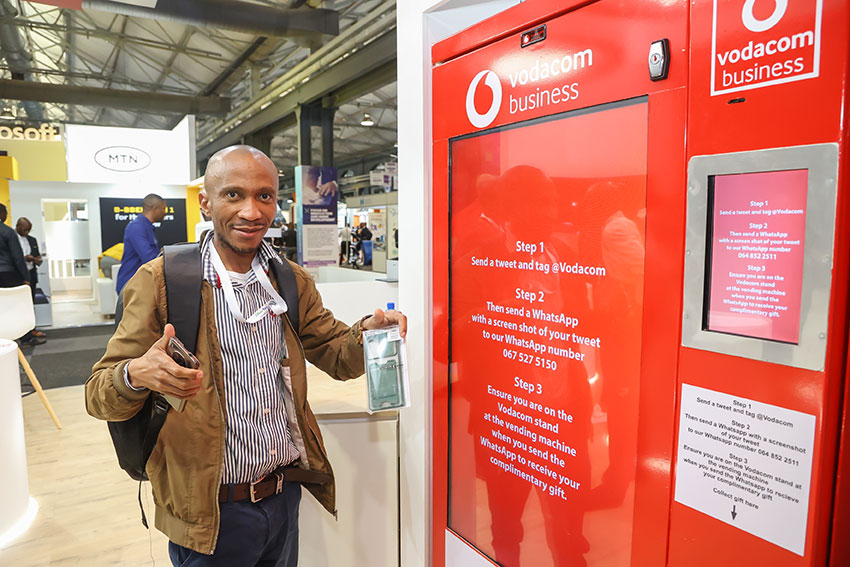 Delegate gifts
To complement the metaverse experience, we also added a Twitter vending machine that dispensed a variety of gifts such as power banks, Earbuds and Minu UPS's to lucky attendees who tweeted about the event using our client's hashtag. This not only created a buzz on social media but also provided a fun and engaging way for attendees to interact with our client's brand.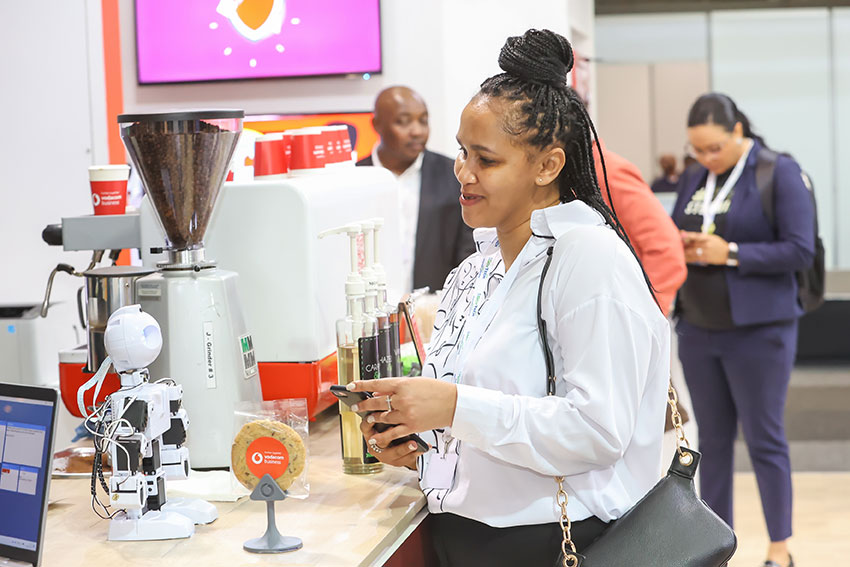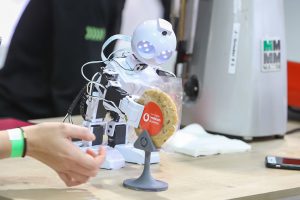 Added talkability

Another unique element we added to the exhibition stand was the EZ robot. EZ was programmed with custom sayings, movements, positions and dances, and was placed on the coffee bar counter to entertain delegates whiles they waited for a warm beverage of their choice! EZ offers advanced capabilities like; object tracking, speech recognition, artificial intelligence (AI) and machine learning and was a perfect addition to the stand to ensure we create a memorable and informative experience.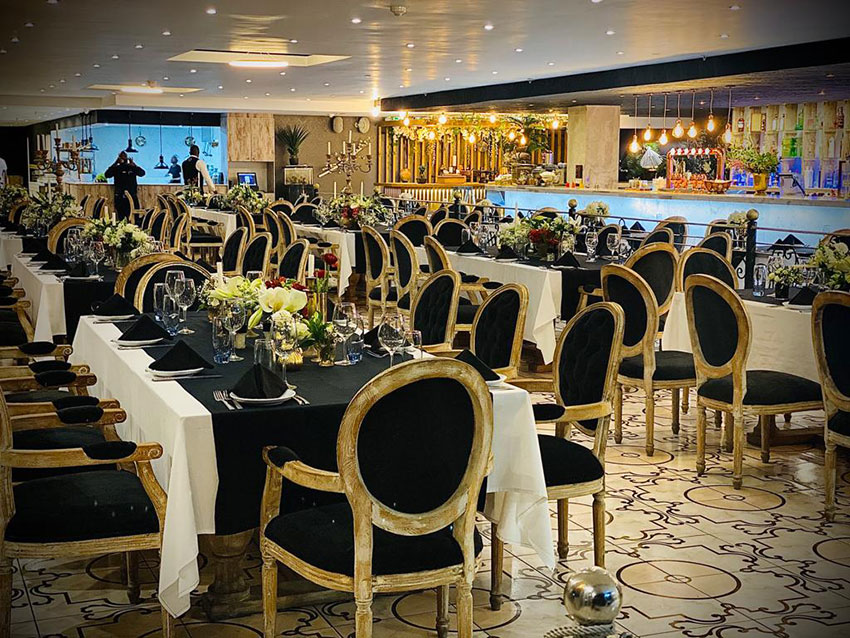 Executive Dinner

In addition to the exhibition stand, Flooid also organized an exclusive executive dinner for our client's VIP guests. The event was held at the stunning Cafe La Plage, a trendy beach front restaurant known for its exceptional cuisine and breathtaking views.
Our team created a bespoke dining experience followed by an after party hosted by a well-known DJ local DJ, that perfectly complemented the event's theme and elevated our client's brand. From the personalized menus to the stunning floral arrangements, every detail was meticulously planned and executed to perfection, to ensure the executive dinner was a great success, with attendees raving about the delicious food, stunning ambiance, and exceptional service. We were proud to have organized this event and to have helped our client make a lasting impression on their VIP guests.
Overall, the GovTech event was a resounding success, and we were proud to have been a part of it. Our innovative and immersive approach to creating an exhibition stand allowed our client to stand out in a crowded field and showcase their expertise in the field of technology. We look forward to creating more industry-leading event experiences in the future.
Tel: +27 (0) 11 347 1300
POSTAL ADDRESS
PO Box 12555, Vorna Valley, 1686, South Africa
PHYSICAL ADDRESS
River View Office Park, Janadel Avenue,
Halfway Gardens, Midrand, 1685