Sporting Events & Hospitality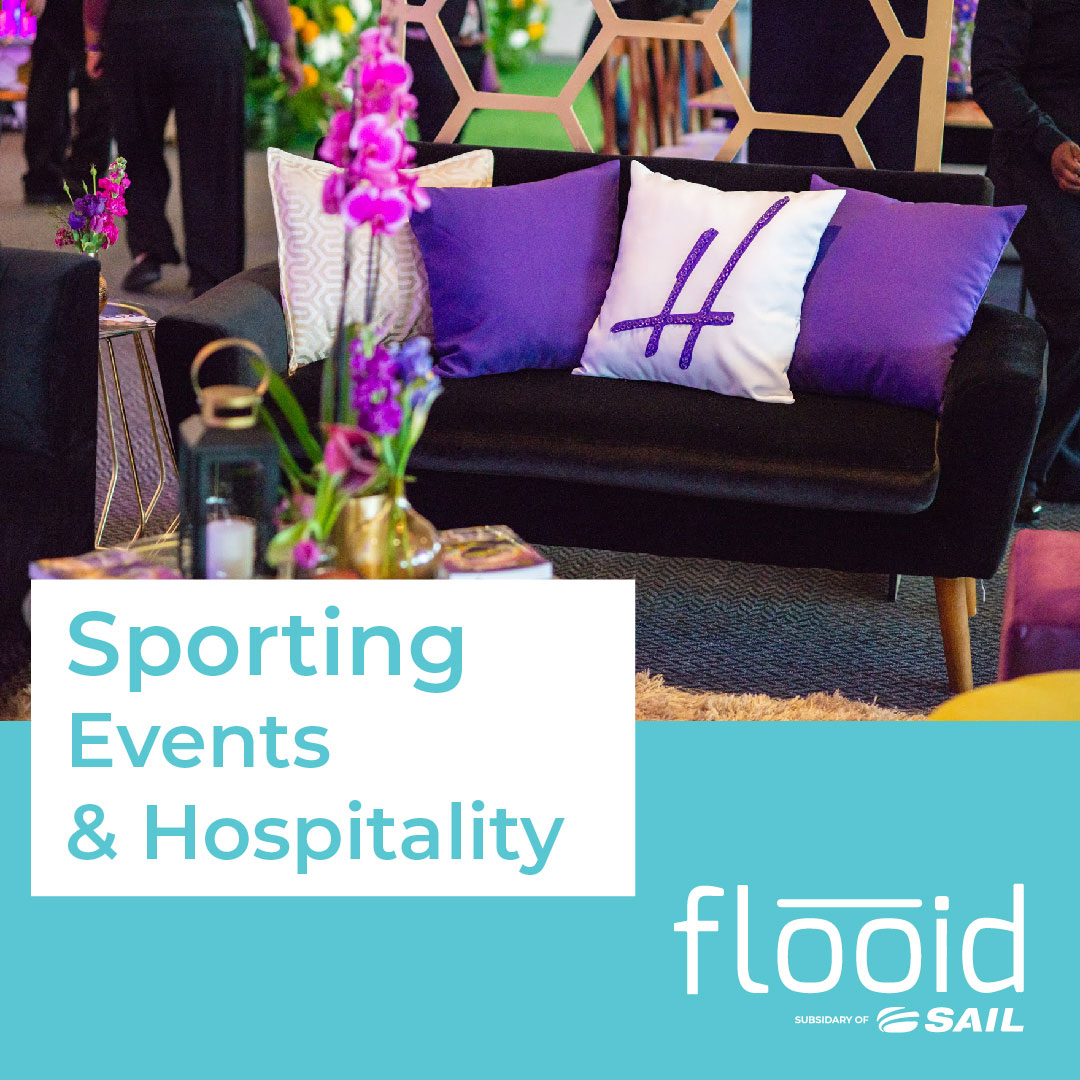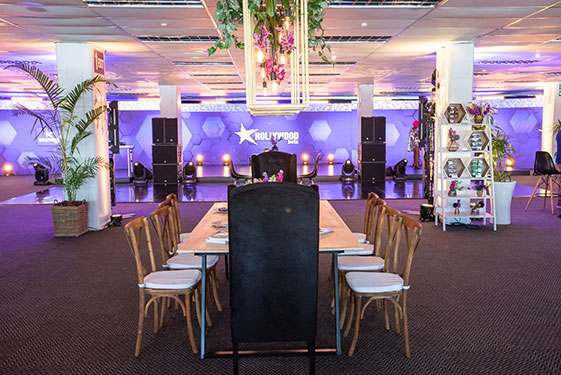 The Hollywoodbets Durban July is the highlight of the horseracing social calendar in South Africa, and Flooid Events establishes itself as the go-to event management company for providing industry-leading event experiences at this iconic event.
As the exclusive event management company for the Hollywoodbets Durban July VIP areas at the Champions Room and VIP Marquee, we are responsible for all aspects of the event. This includes seamless professionally organized guest logistics, exquisite gourmet catering throughout the day, premium bespoke bar services, innovative state-of-the-art technical, glamorous theme decor, and engaging memorable entertainment.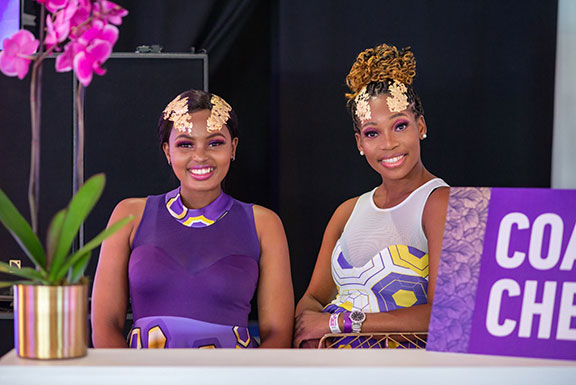 Seamless professionally organized guest logistics

From the moment guests arrive, they are transported to a world of luxury and sophistication. We provide VIP transfers to and from the event, ensuring that our guests arrive in style, feel relaxed and ready to enjoy the day ahead. On arrival, they are greeted by our team of hostesses and hosts, who are on hand to assist with any requests and ensure that every detail is taken care of.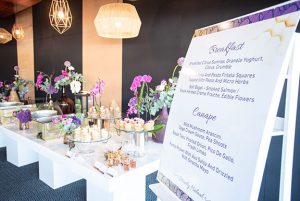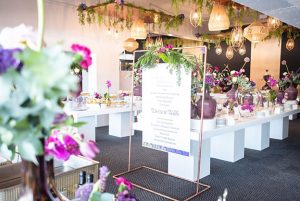 Exquisite gourmet catering

Our team of expert chefs creates a mouth-watering, bespoke menu aligned with the theme. From the first course to the last, every dish is crafted with the utmost care and attention to detail, using only the finest ingredients. Our guests are treated to a diverse range of flavours and textures, designed to impress even the most discerning palates throughout the day and evening. Whether they wake up to a delicious breakfast, indulge in a sumptuous main course, savour a delectable dessert, or enjoy a light bite or late-night dinner, our guests are left feeling satisfied and impressed by the quality of the cuisine. The menu is a true reflection of the event's sophistication and luxury, and our guests can't help but be impressed by the culinary experience we create for them.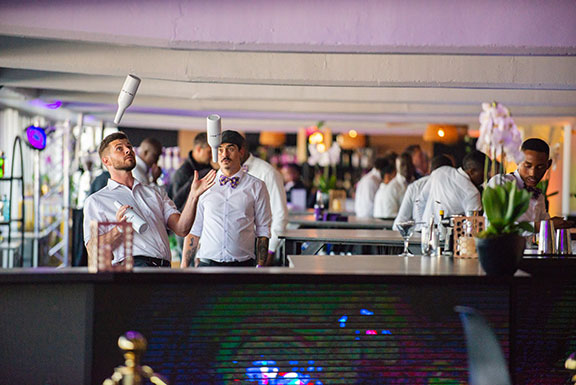 Premium bespoke bar services

Our bar service at the Hollywoodbets Durban July is nothing short of exceptional, with a team of professional bartenders, flair bartenders, and sommeliers on hand to provide a bespoke and memorable experience for our guests. The bar is stocked with a carefully curated selection of premium wines and spirits, which are expertly paired with our delicious menu. Our sommeliers are on hand to guide our guests through the wine list, offering recommendations and sharing their extensive knowledge of the world of wine. Meanwhile, our flair bartenders add a touch of excitement and spectacle to the proceedings, dazzling our guests with their impressive tricks and skills. Our bar service is a true reflection of the sophistication and luxury of the event, and our guests are left feeling impressed and satisfied by the quality of the drinks and the service.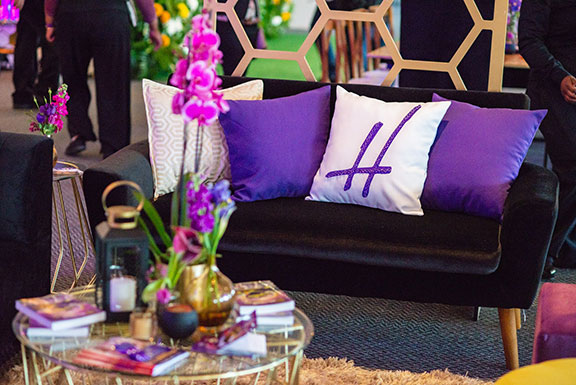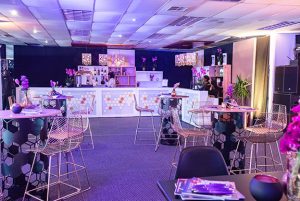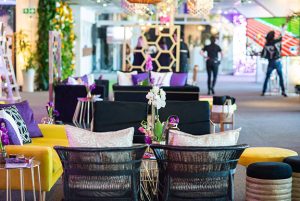 Glamorous theme decor

The theme decor is one of the standout features of the event, and our team works tirelessly to create an atmosphere that is both elegant and exciting. We draw inspiration from the fashion and glamour of the Durban July, and our decor includes stunning floral arrangements, bespoke lighting, and custom-designed furniture. Every detail is carefully considered, and the result is a visually stunning space that our guests can't help but be impressed by.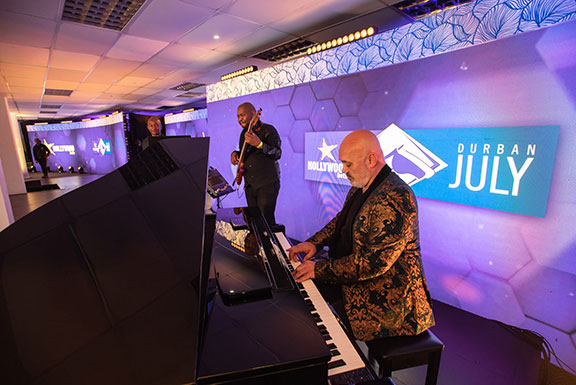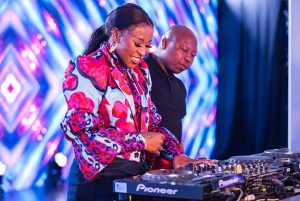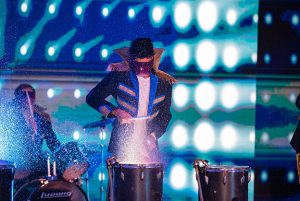 Engaging memorable entertainment

Entertainment is another key aspect of the event, and our team pulls out all the stops to create a line-up that is both diverse and engaging. We have live music throughout the day, with a range of performers who cater to different musical tastes. We also have a range of interactive experiences, including a photo booth, caricature artists, and a virtual reality experience.
As the event drew to a close, our guests were left with memories that would last a lifetime. The Hollywoodbets Durban July is an event that is steeped in tradition, and we were proud to be a part of that tradition. At Flooid Events, we are committed to creating unforgettable experiences for our clients, and this event was no exception.
Tel: +27 (0) 11 347 1300
POSTAL ADDRESS
PO Box 12555, Vorna Valley, 1686, South Africa
PHYSICAL ADDRESS
River View Office Park, Janadel Avenue,
Halfway Gardens, Midrand, 1685