As a year draws to a close, it's time for companies to reflect on their achievements, and what better way to celebrate their staff than with a year-end function? As industry leaders in event experiences, we love coordinating these celebrations and year-on-year receive the privilege of organizing a spectacular family day event held annually for employees and their families.
Over 6,000 guests are hosted at the iconic Gold Reef City in Johannesburg, where they enjoy exclusive access to the rides and entertainment for a day. From concept to execution, Flooid provides a full suite of event management services, including creative concept development, artwork generation, on-site registration, gifts, t-shirts for the kiddies, additional entertainment, and much more. The result was an unforgettable experience for all who attended.
Creative concept
Flooid's creative concept development process involves brainstorming, ideation, and refining ideas to create a unique and engaging event experience, providing a fun and entertaining day out for employees and their families. The design team creates bespoke artwork, including web banners, posters, funny money, t-shirt branding, directional signage and digital assets, that are used to create a cohesive visual identity throughout the venue.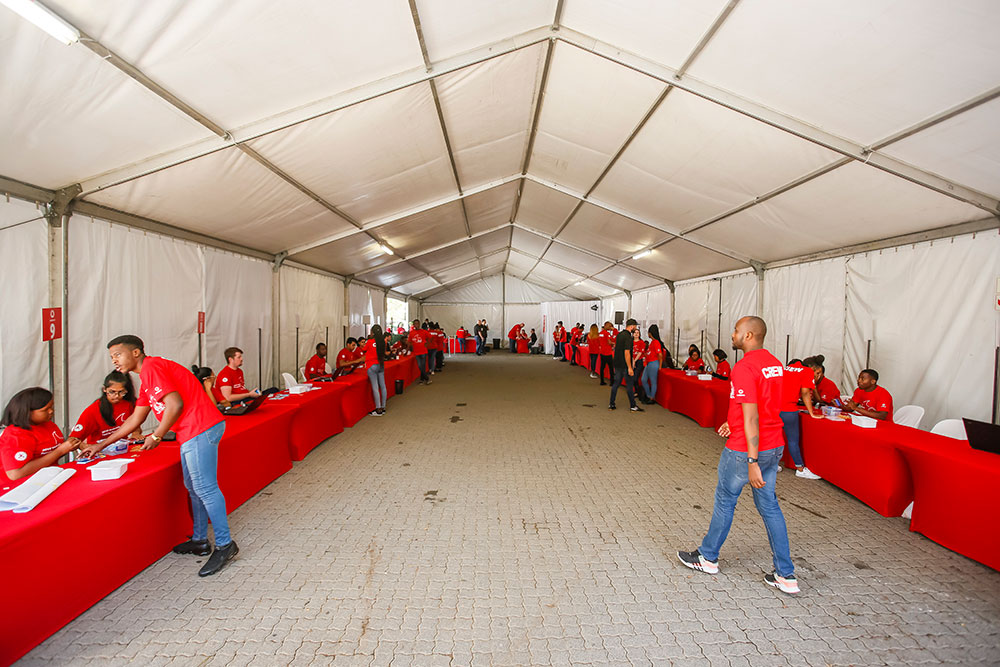 Onsite registration
With over 6,000 guests attending the event, Flooid's onsite registration process is designed to be fast, efficient, and user-friendly, ensuring that guests can enter the venue quickly and easily. The team of registration professionals uses state-of-the-art technology to streamline the check-in process, ensuring a seamless experience for all attendees.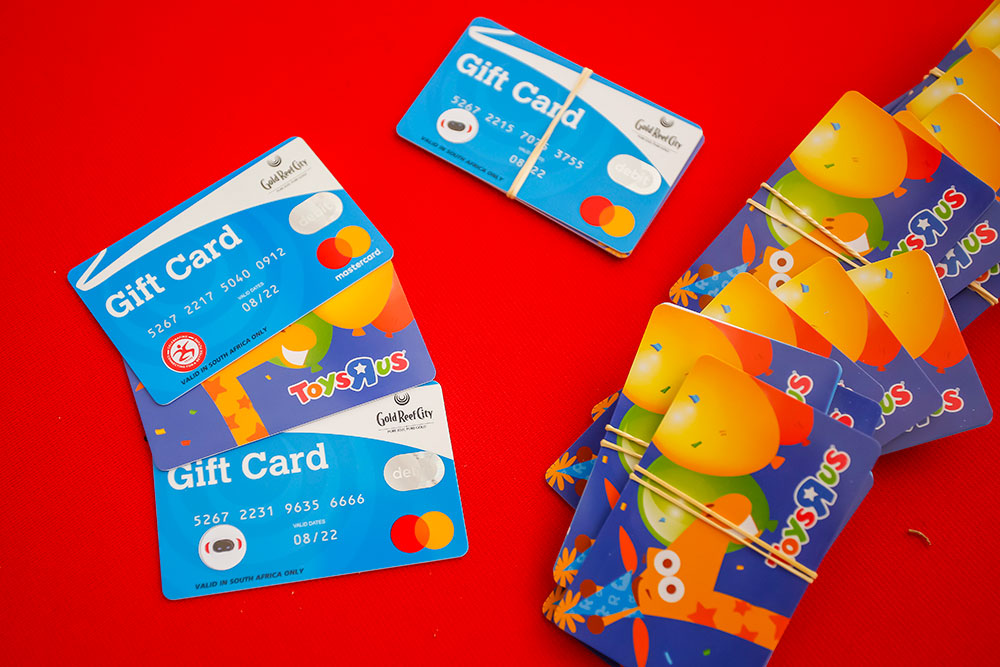 Gifts
Flooid believes that every event should leave a lasting impression on attendees, and one way to achieve this is through carefully selected gifts. For this Family Day, Flooid provides a Toys R Us gift cards preloaded with funds and given to children under 18, to spend at Toys R Us on a gift of their choice for Christmas.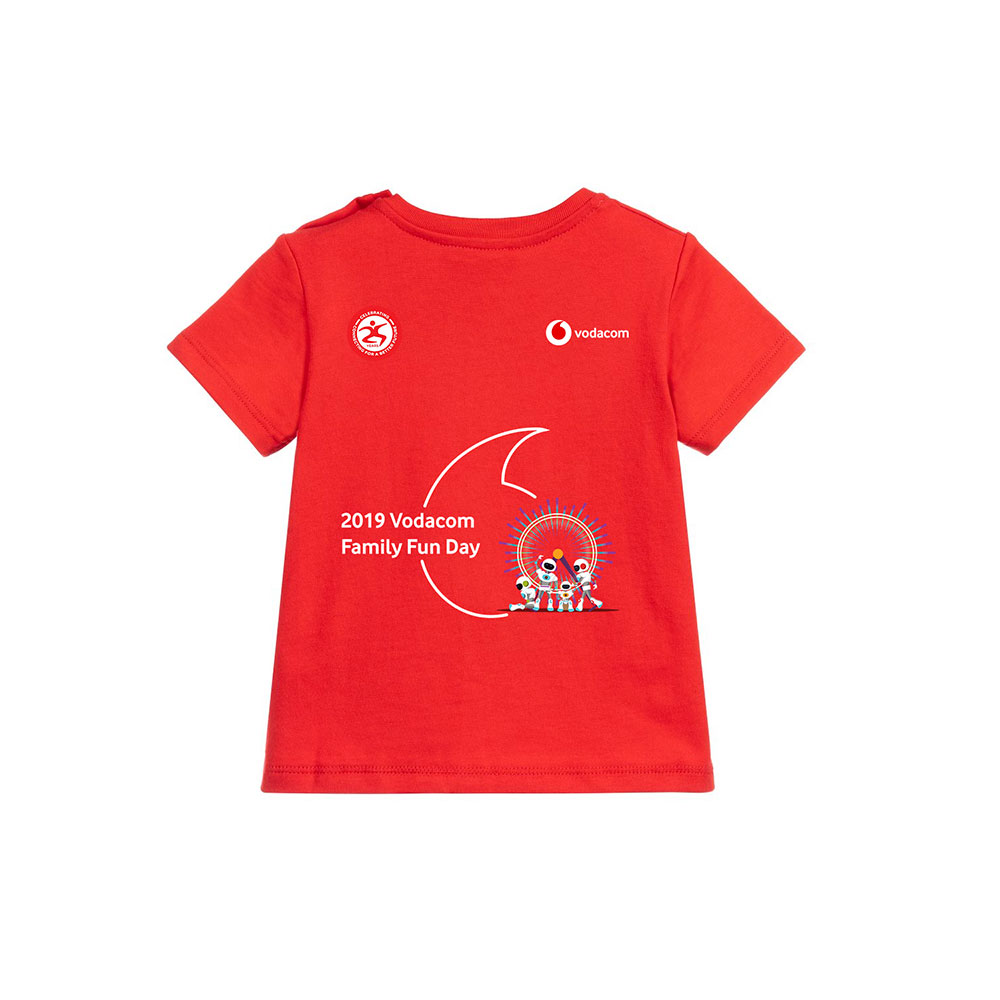 Merchandising
As part of our solution, we provide branded t-shirts for the kiddies, ensuring that they feel included and part of the event. These t-shirts become a talking point year on year, and the children love seeing what the years artwork holds for them.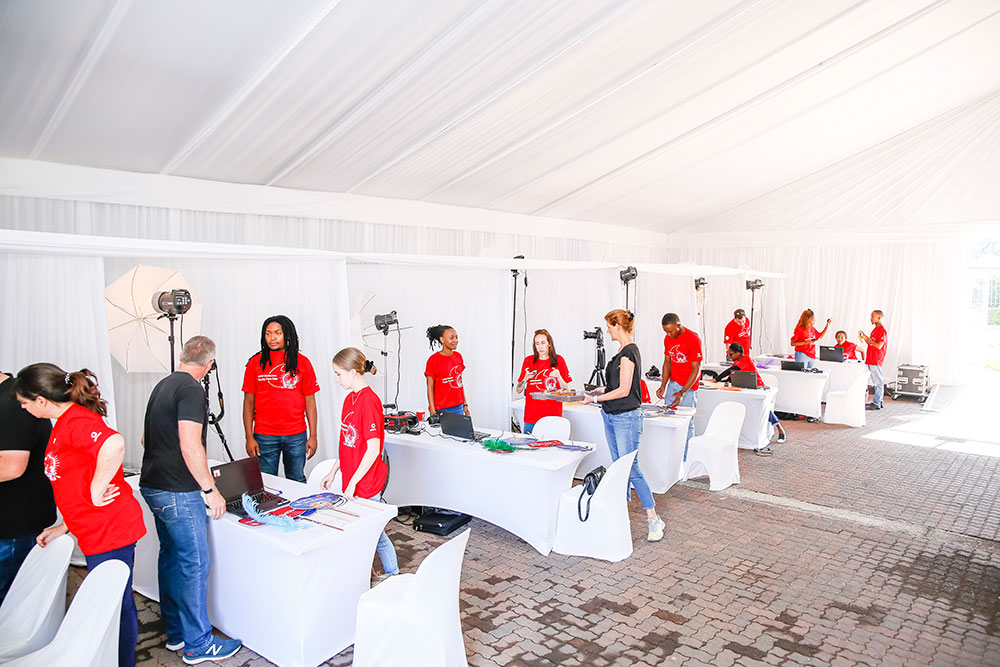 Photobooths
Flooid also sets up photobooths, allowing guests to capture fun and memorable moments with their families. The photobooths are equipped with high-quality cameras and lighting, ensuring that guests can take home professional-quality photos as a memento of the event. These photos can be printed on site, allowing guests to take them home immediately, or shared digitally, making it easy to relive the memories long after the event has ended. The photobooths are a popular attraction, providing guests with a fun and engaging way to capture memories and share them with loved ones.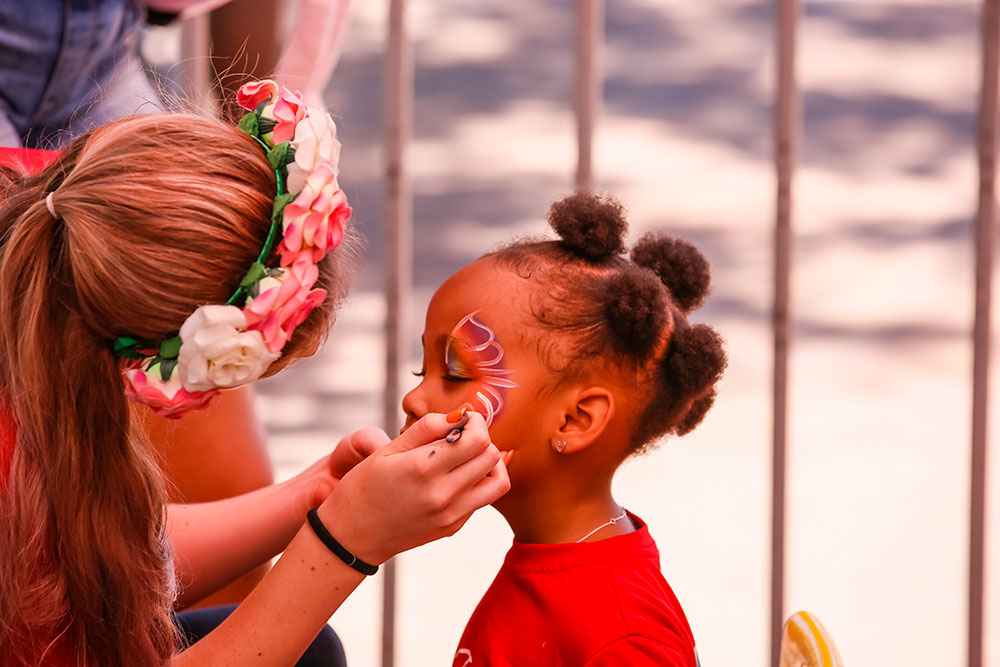 Other entertainment
In addition to the rides and attractions at Gold Reef City, Flooid provides additional entertainment to keep guests engaged throughout the day. Our team organizes a range of activities, including live performances, games, face painters, balloon modelers and other interactive experiences that are tailored to the needs of the attendees.
Indeed, these Year End Functions are a testament to Flooid's ability to create unique, memorable experiences that leave a lasting impression. These events are a showcase of creativity, innovation, and attention to detail, with every aspect of the day carefully planned and executed to ensure that guests have an unforgettable experience. The success of the event is a reflection of Flooid's commitment to excellence in event management.
Tel: +27 (0) 11 347 1300
POSTAL ADDRESS
PO Box 12555, Vorna Valley, 1686, South Africa
PHYSICAL ADDRESS
River View Office Park, Janadel Avenue,
Halfway Gardens, Midrand, 1685